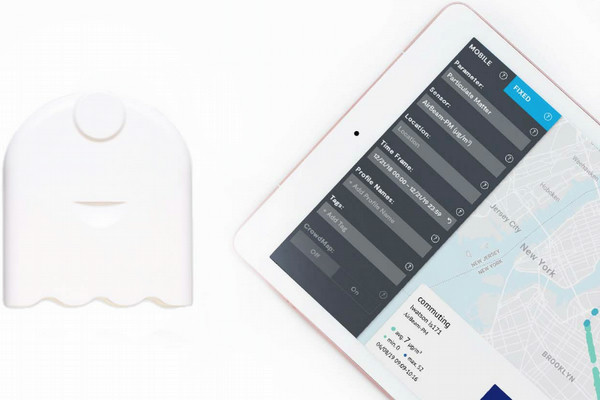 HabitatMap
AirCasting
0
Cost
Indoors and outdoors
Crowdsource air quality data & clear the air!
Citizen Science
Computers & Technology
Ecology & Environment
Education
app
arduino
air-quality
noise
android
air quality
pollution
heart rate
air pollution
More Information
AirBeam is a low-cost, palm-sized air quality instrument that measures hyperlocal concentrations of harmful microscopic particles in the air, known as particulate matter, as well as humidity and temperature. The AirBeam measures particulate matter with proven accuracy and when used in conjunction with the AirCasting platform - or a custom solution - helps community-based organizations, educators, academics, regulators, city managers, and citizen scientists map air pollution and organize for clean air.
In mobile mode, the AirBeam can be worn to capture personal exposures. In fixed mode, it can be installed indoors or outdoors - it's weather resistant and doesn't need a shelter - to keep tabs on pollution levels in your home, office, backyard, or neighborhood 24/7.
Ticket Required: No
Minimum Age: 13
Languages: English