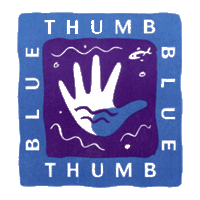 Oklahoma Conservation Commission
Blue Thumb Water Quality Education Program
Provide water quality data for wadeable streams in Oklahoma
Citizen Science
Biology
Education
Nature & Outdoors
Chemistry
Ocean Water Marine
water quality education monitoring streams oklahoma
More Information
Blue Thumb's mission is "stream protection through education." We work
with "citizen scientist" volunteers to collect stream data and offer
information to the public at large about stream and river protection.
We offer several 1 and 1/2 day trainings each year and work with the volunteers four times a year to collect benthic macroinvertebrates and perform quality assurance tests.
We also encourage our volunteers to do outreach and educational activities in their communities with equipment they can borrow from us.
Ticket Required: No
Minimum Age: 13
Languages: English