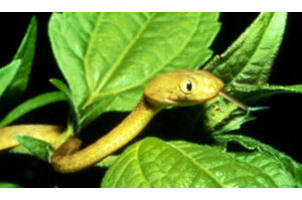 The Invaders of Texas Program is an innovative campaign whereby volunteer "citizen scientists" are trained to detect …
Citizen Science
Animals
Biology
Nature & Outdoors
Geology & Earth Science
Ecology & Environment
invasives
invasive
observations
invasive species
observation
More Information
The Invaders of Texas Program is an innovative campaign whereby volunteer "citizen scientists" are trained to detect the arrival and dispersal of invasive species in their own local areas. That information is delivered into a statewide mapping database and to those who can do something about it. The premise is simple. The more trained eyes watching for invasive species, the better our chances of lessening or avoiding damage to our native landscape.
The Invaders of Texas Program supports the creation and perpetuation of a network of local citizen scientist teams who seek out and report outbreaks of selected environmentally and economically harmful invasive species. These teams, coordinated by the Wildflower Center contribute important data to local and national resource managers who will, in turn, coordinate appropriate responses to control the spread of unwanted invaders. The Invaders Program is designed to move the target audience beyond awareness to action on invasive species.
This is your chance to help slow down the spread of harmful invasive species and reduce their ecological and economic damage.
Ticket Required: No
Minimum Age: 13
Languages: English