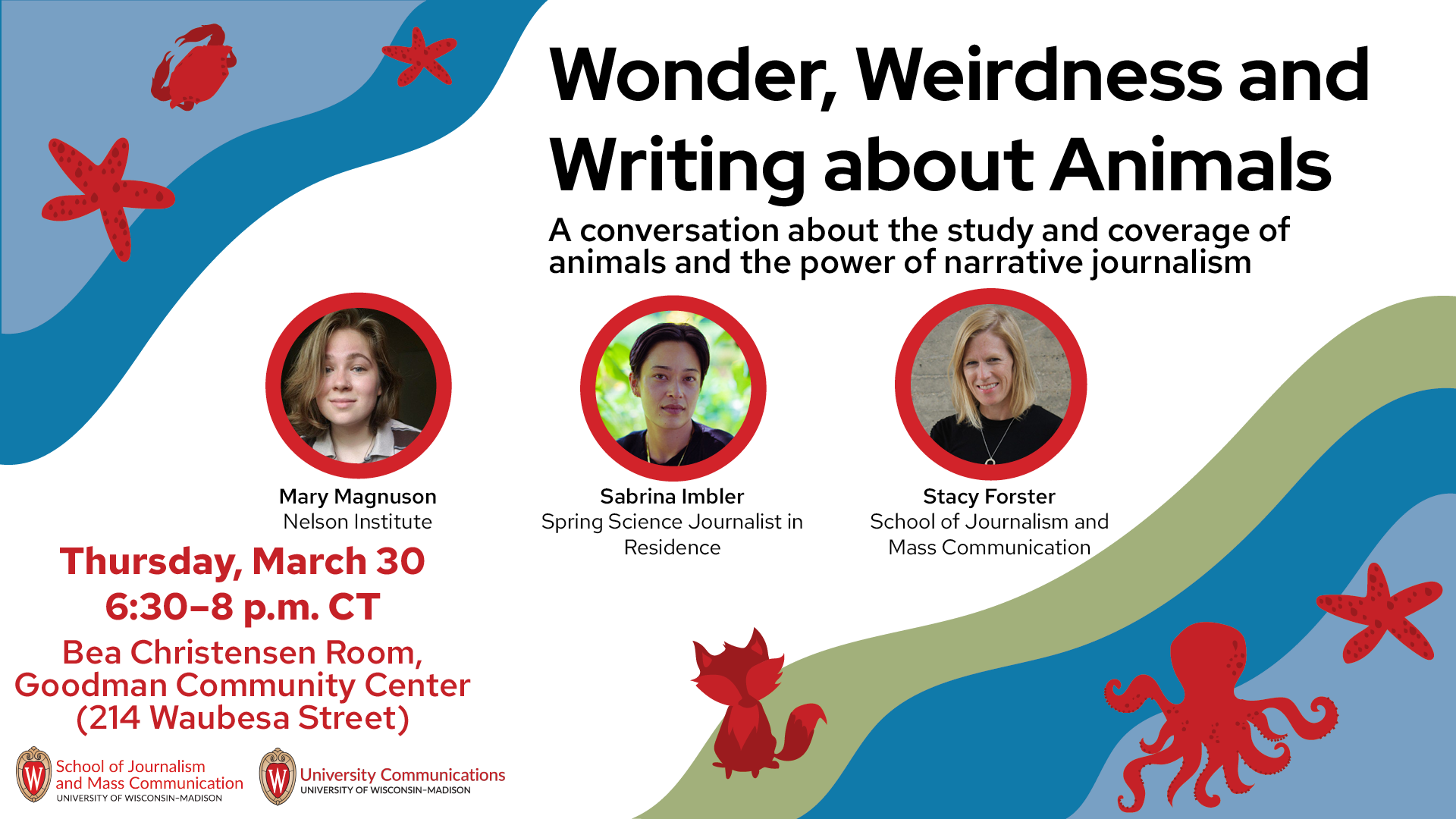 UW–Madison University Communications and School of Journalism and Mass Communications
Wonder, Weirdness & Writing about Animals:Panel w Sabrina Imbler
Why are humans drawn to learning about cool, weird creatures? Hear stories of discovery and humor from the experiences of journalists and researcher at this panel.
Bea Christensen Room of the Goodman Community Center at 214 Waubesa St, Madison, WI, 53704, USA
see on map
Finished 3/31/2023, 1:00:00 AM
Community
Forum
Outreach
Panel
Animals
Biology
Climate & Weather
Ecology & Environment
Nature & Outdoors
Social Science
research
science journalism
Animals
nature
science communication
ecology
More Information
Spring Science Journalist in Residence, Sabrina Imbler will be joined in conversation by journalism teaching faculty Stacy Forster and Mary Magnusson, a graduate student who studies urban canids like coyotes and foxes. They'll discuss why humans are drawn to studying animals, approaches to writing about animals, the power of narrative in science journalism and some behind-the-scenes stories from studying and covering creatures.
Ticket Required: No