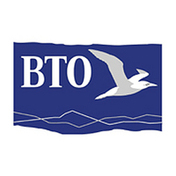 Garden BirdWatch
0
Cost
Indoors and outdoors
How do different birds use gardens?
Citizen Science
Nature & Outdoors
Animals
Birds
Ecology & Environment
Biology
birding
bird
garden
bird watching
birdwatching
More Information
Garden BirdWatch needs citizen scientists in the United Kingdom to gather information on how different species of birds use gardens and how this use changes over time. Gardens are an important habitat for many wild birds and provide a useful refuge for those affected by changes in the management of the countryside. The data gathered in this project enables researchers at the British Trust for Ornithology to monitor the changing fortunes of garden birds.
Some 16,000 participants currently take part in Garden BirdWatch. Participants send in simple, weekly records of bird species that they see in their gardens. This information is either submitted on paper count forms or by using Garden BirdWatch Online. Each participant also supports the project financially through an annual contribution of £15 (approximately $22). In return, participants receive the quarterly color magazine, Bird Table, count forms, and access to advice on feeding and attracting garden birds.
All new joiners will receive a free copy of an exclusive paperback version of the acclaimed "Garden Birds and Wildlife" (normally £14.99).
Ticket Required: No
Minimum Age: 13
Languages: English