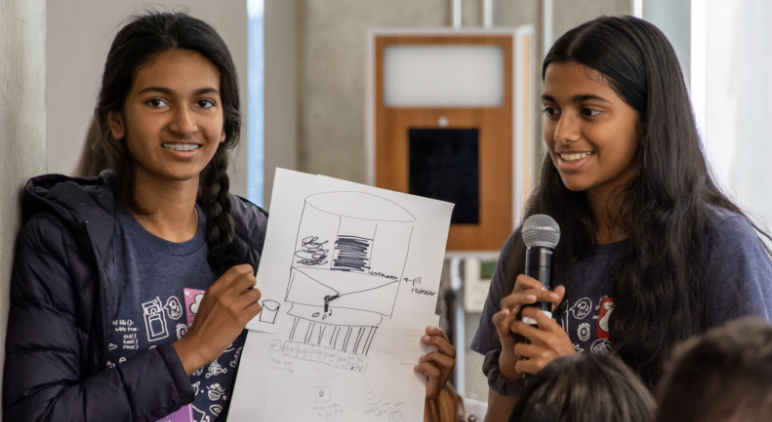 Project Invent
Project Invent Fellowship
Project Invent is a nonprofit that helps educators deliver meaningful, innovative experiences to their students through STEM, entrepreneurship, and action!
Finished 6/1/2023, 3:59:59 AM
Club
Community
Competition
Expo Style
Maker
Professional Development
Training
Workshop
Computers & Technology
Design
Education
Engineering
Robotics
Technology
sdgs
stem
design thinking
More Information
Through the Fellowship program, we hope to create a generation of fearless, compassionate problem solvers who see themselves as changemakers in the world. We train educators in design thinking and provide opportunities for students to build prototypes for real people- to create authentic impact and further build their pathways towards college, careers, and being active members of the community!
Every year, we train a cohort of middle and high school educators to join us for a year or semester-long journey so that they can implement Project Invent with their students. It is free for Title 1 schools and the curriculum is free to all on the website!
Project Invent Fellows have access to opportunities like training in design thinking, networking, and community building with other disruptive educators, connections to industry professionals, and the opportunity to showcase team projects at our Demo Day X events to earn funding!
Applications for the Fellowship are open until May 31st and can be found at: https://projectinvent.org/educator-fellowship. If you have any questions or want to chat, or you can email kerry@projectinvent.org .
Ticket Required: No