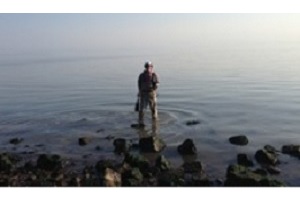 Surfrider Foundation Marin Chapter
Surfrider Foundation's Blue Water Task Force Marin County
To monitor water quality at local beaches, bays, and ponds.
Citizen Science
Climate & Weather
Policy
Education
Animals
Nature & Outdoors
Geology & Earth Science
Ocean Water Marine
Chemistry
Biology
Ecology & Environment
california
bacteria
norcal
marin
marine science
oceanography
surfrider
marine biology
pollution
recreation
tiburon
enterococcus
conservation science
beaches
ocean
environmental science
water quality
wildlife
blue water task force
conservation
More Information
The Blue Water Task Force (BWTF) is the Surfrider Foundation's citizen science program which provides valuable water quality information to beach communities, raises awareness of local water pollution problems and works collaboratively with local stakeholders to implement solutions.
Surfrider's network of volunteer-run BWTF labs measure bacteria levels at ocean and bay beaches and in freshwater sources, and compare them to the national water quality standards set by the Environmental Protection Agency to protect public health in recreational waters.The Marin County Chapter supports two groups of students in two local schools to perform their Blue Water Task Force water testing program.
The Marin County Chapter partners with three local high schools to conduct their BWTF water testing program. The chapter has been sharing their data with local authorities to advocate for finding and fixing the local sources of pollution and to warn against proposed projects that will increase public exposure to this bacterial pollution.
Ticket Required: No
Minimum Age: 13
Languages: English