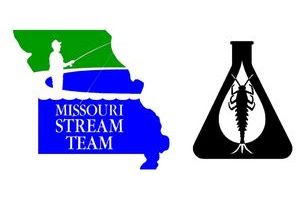 Missouri Stream Team Program
Volunteer Water Quality Monitoring Program
Provide citizens w/ training & equipment for monitoring streams
Citizen Science
Nature & Outdoors
Ecology & Environment
Ocean Water Marine
volunteer monitoring
invertebrates
chemistry
water quality
More Information
All Missourians rely on streams in one way or another and many of our streams could use a little help. They need teams of people who love clean water, good fishing and health habitat to take care of them, year after year. That's why the Missouri Department of Conservation, the Department of Natural Resources and the Conservation Federation of Missouri joined to develop the Stream Team Program in 1989.
Promoting citizen awareness and involvement, Stream Teams is a fun, hands-on program for people who want to learn about, care for and protect local waterways. If you are ready to tackle the fun of protecting Missouri's streams start a Stream Team.
Anyone can start a Stream Team:
Individuals and Families: If there is a stream in your community that you and your neighbors are concerned about, you can form a Stream Team to adopt it.
Schools and youth groups: Stream Team is a great way for schools, colleges and universities to teach students about stream ecology while restoring and protecting a local stream.
Community, church of service groups: What better way to serve your community than by adopting, cleaning up and maintaining the health and beauty of a neighborhood waterway?
Ticket Required: No
Minimum Age: 13
Languages: English