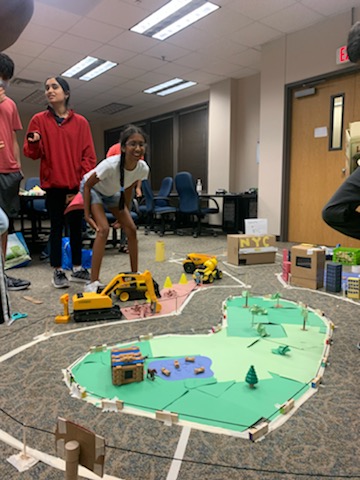 Army Research Laboratory
Gains in the Education of Mathematics and Science (GEMS) Program
GEMS is a free week-long summer program for 7th – 9th grade students interested to learn about U.S. Army problems related to science.
UT Austin, Center for Electromechanics at Exploration Way, Austin, TX, 78758, USA
see on map
June 26, 2023 at 7:00 AM
July 10, 2023 at 7:00 AM
Camp
Computers & Technology
Design
Engineering
Robotics
Technology
Engineering
summer camp
Army
Python
3D printing
coding
More Information
This is an amazing opportunity to engage with Army scientists and learn about the evolving world of science and technology. This year we are offering two camps: GEMS I teaches rising 7-8th grade students how to program a semi-autonomous vehicle using Python. Our second camp, GEMS II, teaches rising 8th-9th grade students basic engineering principles and project design using 3D printing techniques.
Ticket Required: No
Minimum Age: 12