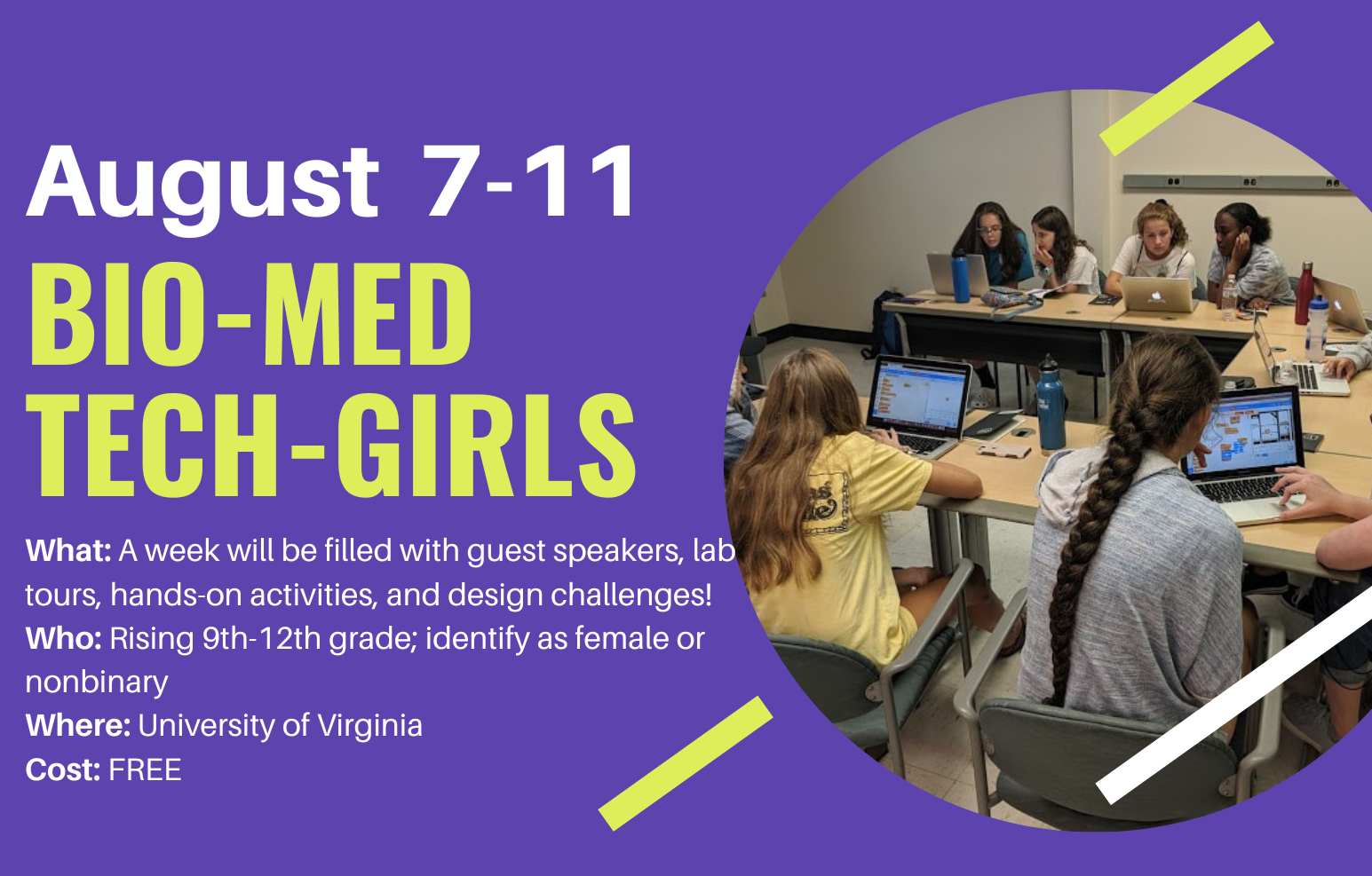 Tech-Girls
Bio-Med Tech-Girls
Bio-Med Tech-Girls provides inspiration, community building and hands-on computer science (CS) and biomedical engineering (BME) activities for young women
Finished 8/7/2023, 8:00:00 PM
Finished 8/8/2023, 8:00:00 PM
Finished 8/9/2023, 8:00:00 PM
Finished 8/10/2023, 8:00:00 PM
Finished 8/11/2023, 8:00:00 PM
Camp
Biology
Computers & Technology
Engineering
Health & Medicine
Robotics
Technology
university of virginia
lab tours
biomedical engineering
computer science
More Information
The Bio-Med Tech-Girls program is a unique collaboration between Charlottesville Women in Tech, the department of Biomedical Engineering, the School of Education, and the School of Engineering at the University of Virginia. The program is all about providing inspiration, community building and hands-on computer science (CS) and biomedical engineering (BME) activities for young women in high school, so they can get a glimpse of the vast opportunities available in these fields.
Who: Rising 9th through 12th graders; identify as female or nonbinary
When: August 7 -11
Where: University of Virginia
Applications are open and will be accepted on a rolling basis starting May 1 until the program is full.
Ticket Required: Yes
Minimum Age: 14