2 opportunities found! use fewer search filter criteria to find more opportunities
Refine Results
Share Your Results
Share the list by copying the link below
Copy Link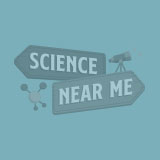 R.B. Hudson STEAM Academy
STEM Education
R.B. Hudson STEAM Academy is the first STEM certified school in rural Alabama's Blackbelt. It created equitable learning opportunities for scholars in grades 7 & 8.
1701 Summerfield Rd, Selma, AL, 36701, USA
Service
Education
kids
afterschool
STEMcertified STEAM Conference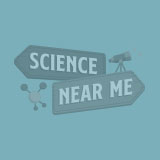 Science Museum Oklahoma
Cosmic Adventures
Take a roller coaster ride from the Moon, through our solar system, and all the way outside our galaxy!
Science Museum Oklahoma, 2100 NE 52nd St, Oklahoma City, OK, 73111, USA Oklahoma
Service
Astronomy & Space
astronomy
kids
Kirkpatrick Planetarium
Share Your Results
Share the list by copying the link below
Copy Link