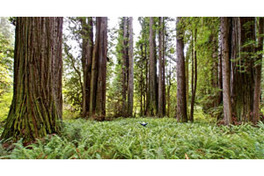 Help understand where Redwoods are growing
Citizen Science
Climate & Weather
Computers & Technology
Biology
Nature & Outdoors
Ecology & Environment
trees
environment and health
california
app
field photo
enviroment
environmental
tree
forest
photography
photographs
photo
ecology & environment
redwood
More Information
Redwood Watch needs volunteers to take photographs of redwood trees and other redwood forest plants and animals and submit them to researchers. Your data will help Save the Redwoods League better understand species distribution within the redwood range.
We do not yet know how climate change will impact the redwood forest in the coming decades, but when we know where redwood forests and their inhabitants do well today, we will be better able to predict where the redwood forests of tomorrow will thrive!
As you walk through the forest, Redwood Watch encourages you to submit observations of plants and animals that live in the redwood forest. Snap a picture and submit it online using the iNaturalist app and the selecting the Redwood Watch project.
The project is a partnership between the Save the Redwoods League, iNaturalist, Google Earth Outreach, and the California Academy of Sciences.
Ticket Required: No
Minimum Age: 13
Languages: English